FICTIVE

NET / PORN
Site: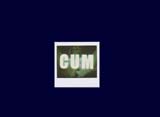 EMPTY ANIMALS
Chooch - New York City based, illustration, photography, USA
Site Description:
This site is a reflection on the lengths to which some will go to gain sexual pleasure. The name and the photo series in it are my view on rape and torture sites.

(Polaroid images of sex shops, porn videos, and road kill, with a strong narative structure.)
Site Creator:
Chooch is an NYC based photographer.
choochland.com